ESCO in Latvia
From PassREg - Solutions Open Source
ESCO basis for the development of Latvia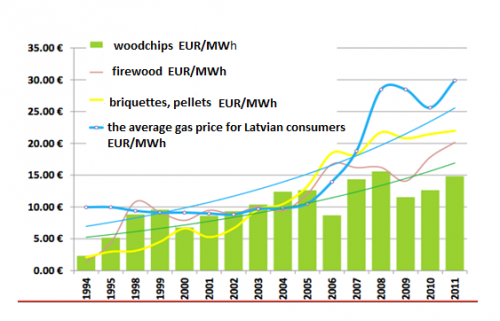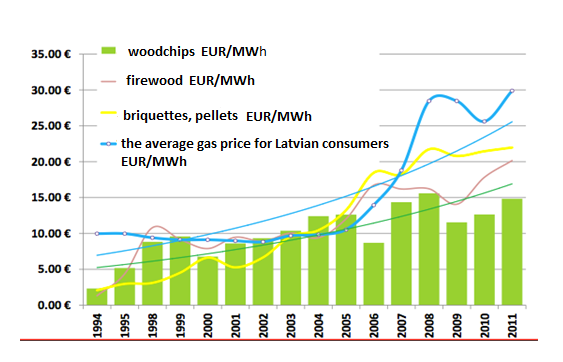 Key growth factors for the development of ESCO
Constant increase in energy prices; Legislation - EU Directive 2010/31/EU - renovated energy-efficient buildings at least 3% annually / energy certificates / = new buildings which are zero energy buildings; Constant quality level for construction and engineering services; Market pressure - building total rental amount; The abolition of subsidies and liberalization of energy markets; Growth of the energy taxation
The main barriers for the development of ESCO
Insufficient quality of public information on the ESCO; Lack of client confidence; Concept of excessively high technical and business risks; Lack of adequate legislation on public procurement; Generally accepted, the lack of standard savings measurement and verification process; Lack of appropriate funding sources; Small size of projects; Unclear ESCO partner status for apartments in the housing sector; Energy efficiency is not in the daily routine/agenda; Low energy prices - this obstacle in Latvia has been corrected!
ESCO could be the company with the necessary skills and resources (including financial resources) to work on energy efficiency
ESCO provided energy services:
Energy Audit; Energy efficiency improvement measures or set of measures (project) development, financial assurance, implementation or monitoring; Distribution equipment, installation or maintenance; Energy savings guarantee or monitoring; Public education on energy efficiency
The key challenges
There is no legal framework for ESCO certification, so there is no functioning ESCO certification system; There is a need to establish clear qualification requirements for ESCO: now following requirements should be the invitation to tender or should take into account when concluding a contract with the ESCO; ESCO activity may interfere with the energy supply companies, which do not have an economic interests in reducing energy consumption; ESCO system is important for the effective functioning dispute settlement - many issues related to contract - are technical and complex, which have to be solved in the short term.
Funding for Implementation of industrial energy efficiency projects (Citadele Bank)
Priority sector for crediting – agriculture, manufacturing, wholesale, transport. Indicative funding conditions for industrial energy efficiency projects Form of financing: credit, leasing Amount: Up to EUR 10,000,000 Term: up to 10 years in real estate and up to 5 years for equipment Collateral: Real Estate, Equipment Other conditions: It is desirable to obtain EU funds, co-CCFI Each energy efficiency project separately must have a positive cash flow Prerequisites for a loan - transparent financial and clear business plan, ability to implement a business plan.
REFERENCE: International scientific conference CIVIL Engineering '13; Passive House Latvija,Krišjānis Kalnciems, 17th May 2013, Jelgava, Latvia

Renesco in LATVIA
RENESCO Ltd. (initially - Sun Energy Baltic) was founded in 2008 as a subsidiary company of the Dutch company ZON Energie, and its business is development of energy efficiency projects for residential housing.
Renesco:
•is the first energy service (ESCO) company in Eastern Europe offering comprehensive renovation of apartment buildings;
•invest 100% of its own capital into existing privately owned multi-family apartment buildings on the basis of future energy savings;
•combines experience of foreign and local experts in energy efficiency, renewable energy, project finance and project management;
•works together with international finance institutions (European Investment Bank, IFC, EBRD) and local and national government institutions to address the huge and urgent task of transforming Soviet-era housing stock.1
REFERENCE: http://www.renesco.lv/index.php?option=com_content&view=article&id=3&Itemid=2&lang=en

More information and articles:
http://renesco.lv/images/stories/Publikacijas/2012-mar_buvet_parvaldnieks_nr29.pdf (LV)
http://renesco.lv/images/stories/Publikacijas/2013-04-01_magazine_ew.pdf (D)
http://www.renesco.lv/index.php?option=com_content&view=article&id=22&Itemid=22&lang=en (ENG)