Roghorst
From PassREg - Solutions Open Source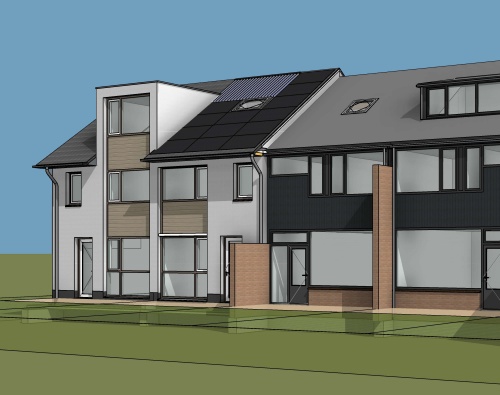 General
The Roghorst is a district of Wageningen where model retrofit is going to take place in private owned terraced houses. The 64 houses are build in rows of 8. An alliance is formed by experts and constructing companies who together designed the project and process.
Timeline
This project is in stage of design and finding private house owners willing to invest.
Finance
The basis for this approach is laid in a special tool to calculate the net monthly costs as a result of retrofit energy saving measurements. This tool includes the increase in market value of the houses as consequence of the renovation based on the advice of a real estate appraiser.
The costs of retrofit depend on the position of the en terrace or house in the middle. For a house in the middle the total costs are €76.000 incl VAT. optional solar cells €4.900
Read More
http://www.energiek-renoveren.nl
See for the Tool for calculating costs- and benefits of retrofit measurements:
Tool for calculating costs- and benefits of retrofit measurements
or:

For more information on the effect of renovation on the market value: Taxatie rapport Roghorst - Wageningen