Category:ProKlima
From PassREg - Solutions Open Source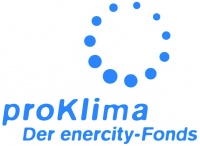 The proKlima partnership was founded in 1998 by Hanover, the capital of Lower Saxony, and the municipal energy supplier, enercity Stadtwerke Hannover AG, to actively support climate protection measures. In the meantime neighbouring municipalities have joint. proKlima supports Passive Houses and renewable applications under the precondition that an independent quality assurance is carried.
Read more: proKlima Climate Protection Fund
More information on the proKlima Website containing general information on proKlima, its activities, subsidies etc:www.proklima-hannover.de

English information is available under www.passivhaus-plattform.de
Pages in category "ProKlima"
The following 13 pages are in this category, out of 13 total.